Customer appreciation or Trade show Idea
Our snack bags of popcorn are a great way to attract customers to your booth or to say thanks to your customers or employees. So many flavors to choose from it's sure to be a hit! Contact us for more info.
More info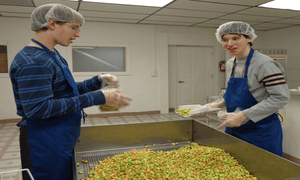 Popcorn with a Purpose
We're so much more than delicious popcorn! Providing opportunities for people with intellectual or developmental disabilities to stretch their wings in a loving worker-focused environment. How exciting is that?
Find Out More
Featured Popcorn Collection
Sooo goood!!! Had popcorn buffet for my sister's wedding & it was amazing! Went over really well and popcorn tasted very fresh!!! Will recommend to everyone!!!!!
~MacKenzie C.
Mouth watering popcorn made by loving hands for a loving purpose.
~Jerrilyn F.
Poppin' Z's mission is inspiring. There popcorn is always fresh and so flavorful! Why wouldn't you want to buy some?
~Jim S.
Poppin Z's is GREAT! I've had several of their flavors...from savory to sweet, they are all delicious!
~Kim B.
Amy and Danny at Poppin' Z Gourmet Popcorn are awesome. They were able to help me with an event where we wanted to give each attendee a gift- a regular size bag of popcorn. They were able to provide us with 100+ bags of popcorn within only a few days. After everyone tasted the popcorn they were thrilled to receive their own bag. Its nice when you know you gift is truly appreciated.
~Deb M.
I just wanted you to know we received the shipment of popcorn and were very pleased with the whole order. We find your popcorn is much fresher and softer than others we've tried. My daughter has ordered from The Popcorn Factory and just last week we made a trip to the Duluth Trading store in Port Washington to get some of the Broadway Popcorn they sell there. So we had plenty of popcorn lately, however, we find yours to be better than the others with way less hulls and husks, if you know what I mean.
Rachel H.
online customer from Manitowoc, Wi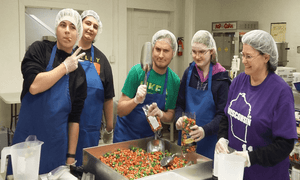 Power of Possibilities
Focus on what a person "can do" and the possibilities are endless. Friendship, acceptance, belonging, independence all become possible one kernel at a time.
More info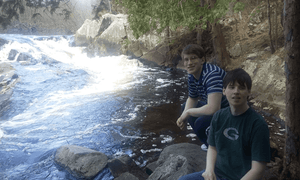 Made in Wisconsin
We love Wisconsin! From the rolling farmlands, to exploring the North Woods, to the neighbors that become family. Supporting other Wisconsin businesses is important to us and the Wisconsin Dept. of Economic Development agrees so we proudly display our "Popped in Wisconsin" logo on every bag.
Empowering Son with Disabilities
Green Bay Press Gazette